On April 3, 1973, a man named Martin Cooper was walking through the streets of Manhattan carrying something no one had ever seen before: a cell phone. As he strolled, he made a call, and he made history. Today is the 50th anniversary of that revolutionary moment. How far we've come.
Chat GPT-4 Worth the Upgrade? | Future Tech
Not only have we seen the passing of half of a century since, but we've also lived through technological advances that have allowed a huge portion of humanity to have access to a cell phone personally or through someone in their close circle. It's turned into something we assume everyone has—in one more part of our lives, a piece of technology that we carry around in our pockets that immediately connects us with the world.
Everything began with Cooper's phone call that day.
This was what the first call made on a cell phone was like
Dr. Martin Cooper worked at Motorola at a time when his company and the rest of the phone industry were keeping a close watch on AT&T and Bell Labs' efforts to create a telephone system connected that cars that would allow users to make calls with cellular technology. AT&T's system, however, had two big limitations in the beginning. First, there was the fact that simultaneous connections were very limited. And second, the price was too high.
G/O Media may get a commission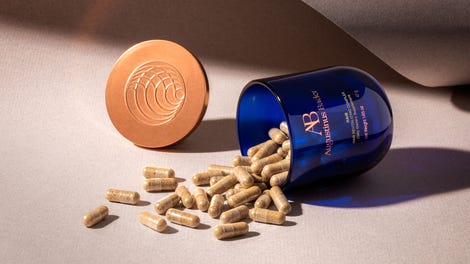 $32 off
The Hair Revitalizing Complex Full Set
Fight hair loss with science
Right now, you can get The Hair Revitalizing Complex Full Set for the price of the Refill. That's just $98 for a 30-day supply, and $32 off the supplement's normal price. This supplement is proven to deliver results. Augustinus Bader performed a six-month double blind trial that found those on the supplement had increased their hair count by 56%, hair shine by 100%, and saw a 98% reduction in hair damage compared to those who took a placebo.
Cooper, who today is considered the father of the mobile or cell phone, thought that a system that forced users to stay in their car to make calls wasn't a real mobile alternative to the telephone. That's why he started to work on his own version. Cooper developed his first prototype in 1973 in just 90 days and then planning a public demonstration before the press.
For the demonstration, Cooper thought the best idea would be to go out on the streets of Manhattan and make a call while he was walking instead of calling from a conference room, which could be done using a cabled telephone. He decided that the first person he would call would be Dr. Joel Engel, the director of AT&T's cellular program, who was also his rival and that of his company, Motorola. According to the father of the cell phone, who has told this story many times, the call went like this:
"I said, 'Hi Joel, it's Marty Cooper.' 'Hi Marty,' he says," Cooper recalled, and then told Engel, "'I'm calling you from a cell phone, but a real cell phone, a personal, handheld, portable cell phone.' There was silence on the other end of the line. To this day, Joel doesn't remember that call and I'm not sure I blame him."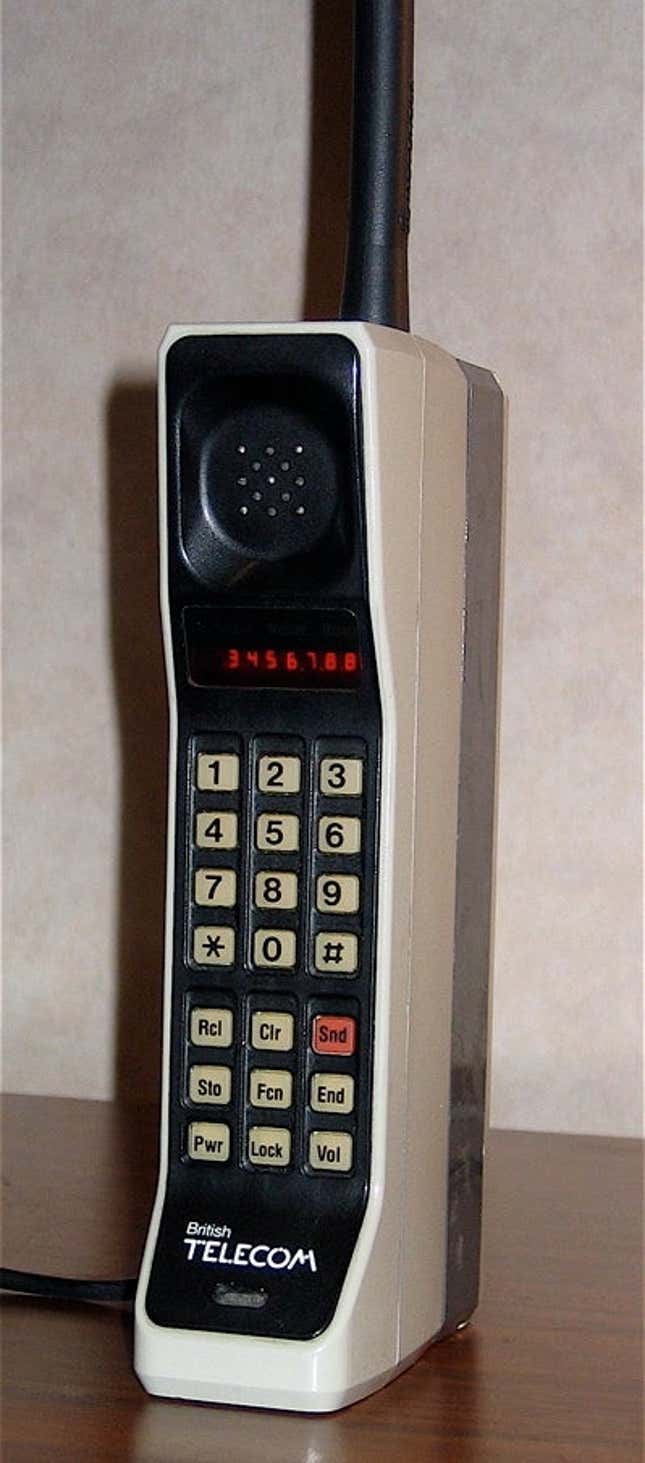 That's right, the first cell phone call also included a bit of trolling, but it was still an historic moment. Cooper said the biggest thing he and his team feared before the demonstration was whether the phone would turn on, "and luckily, it worked." This is the first cell phone call made in public, but as expected, Cooper and his team had done experiments at the labs at Motorola. At that time, they only had two prototypes, both of which were nearly 10 inches (25 centimeters) tall and weighed a little more than two pounds (close to one kilogram).
Although the call was made in 1973, the first commercial cell phone model didn't go on sale until 1983. The mythical DynaTAC 8000X was a type of brick with more buttons than the prototype Cooper had used and a sleeker design. Of course, it still ended up being a huge and expensive phone (it cost $4,000 upon release, which is even more money today) that took 10 hours to charge its battery. Nonetheless, it was still a phone that revolutionized the world of telecommunications and captured international attention by appearing in movies like Wall Street (1987), where Michael Douglas used it to make calls from anywhere.
Cooper explained that one of the reasons he decided to develop a cell phone was the fact that being tied to a cord, or a car, wasn't a true mobile phone. In an interview with Bloomberg in 2015, Cooper said cords went against human nature.
"People are naturally inherently mobile and yet for a hundred years we had been told that the only way to communicate was over a pair of wires, wires that kind of leashed you to your desk, that tied you to your home when you wanted the freedom to be everywhere," Cooper stated. "That is the nature of what communications ought to be. Portable means freedom."
Our lives today are shaped by that portability. Cell phones have been evolving at an incredibly fast past, especially over the last two decades. Since the arrival of smartphones, cell phones can do much more than make phone calls or send text messages. Cooper told CNBC during 2023's Mobile World Congress that technology 50 years ago was primitive.
"There was no internet, there were no large-scale integrated circuits, there were no digital cameras," he said. "The idea that someday your phone would become a camera and an encyclopedia had never entered our minds."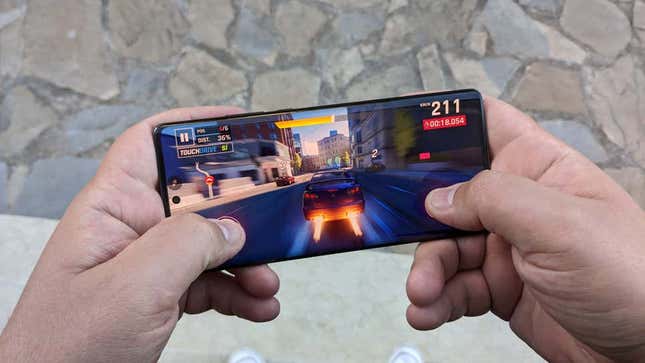 In fact, curiously, making phone calls with these devices is one of the most cumbersome things we do nowadays. Instant messaging, social media, and even videocalls have turned into the primary methods of communication for many people. Who hasn't heard someone say that they prefer to receive a text message over a phone call?
Cooper himself is surprised at all the advances in cell phone technology, but even so, he believes that smartphones still have to evolve to get to their best version. He stated that smartphones do too many things, but don't do one thing perfectly. In fact, Cooper believes that the smartphones of the future could be implants in our ears.
Half a century ago, Cooper made the first call on a cell phone. Today, we have devices that we continue to call mobile phones or cell phones, but in reality, they have much more processing power, RAM, and storage than the average computer from even a few years ago, as well as immediate access to the internet and all of the possibilities that come with that. None of this would have been possible without visionaries like Cooper and others who took those first giant steps in the search for a truly portable form of communication.